INGATE:
DIGITAL MARKETING INTEGRATOR
We work to help businesses around the world find clients faster
SEE MORE
About our company
We develop and implement effective digital solutions for your business


600
PROFESSIONAL EMPLOYEES ON THE PAYROLL

8000+
SUCCESSFUL PROJECTS

We are certified partners of
We develop and effective digital solutions for your business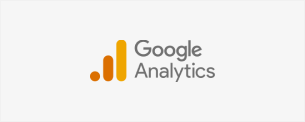 We are a Premier Google Partner
This is a recognition of our expert knowledge in search and mobile advertising, a qualification that allows us to be of the maximum value to our customers.
Advantages of our approach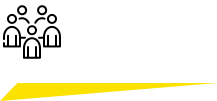 Team of professionals with extensive experience in implementing projects in your industry working on your project.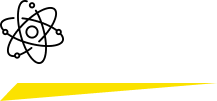 Thanks to in-depth industry research, we know everything about your audience's online behaviour and market situation, as well as about your competitors' activity.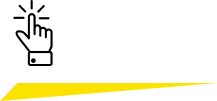 Understand your needs and challenges. We develop and iImplement individual solutions to achieve your goals.

HELLA
A German manufacturer of motorcar parts with headquarters in Lippstadt, Germany.

36.5%
average monthly audience engagement

1m
total reach of the users

5.7m
impressions of account content

2.7 times more
subscribers

KORTING
Manufacturer of embedded home appliances. In 2011, the Korting brand first appeared on the Russian market.

156 455
unique users per month (reach)

0,95
ER (Engagement Rate)

TOTAL
One of the largest combined oil and gas companies in the world, represented 
in more than 150 countries

19%
over-fulfilment of the attraction plan (FB)

by 5 times
the organic reach exceeded 
the number of participants (VK)

13 470 809
displays of brand-related content

HETTICH
German manufacturer of hardware systems for furniture: kitchens, living rooms, bathrooms.

10.9 m
impressions (3.3 times > in March than in February)

3.3 m
reach (2.6 times > in March than in February)

0.14
CTR (16% > in March than in February)

15 290
traffic to the site (3.4 times > 
in March than in February)

42.8%
bounce rate (8% higher 
in March than in February)

45s
time spent on the site (10% > 
in March than in February)

AVZ
The largest developer and manufacturer of medicines and cosmetics for animals

up to 2.8.
higher average ER (VK, Facebook, Odnoklassniki)

up to 3.1
higher average ER (Instagram)
AT THE TOP THE BURJ KHALIFA
OBSERVATION DECKS ON THE WORLD'S TALLEST TOWER




SOLGAR
American manufacturer of natural
* Maintain brand reputation dietary supplements
* Promote the purchase of Solgar products

2.5 times
more subscribers in 2 years

1.5 times
higher number of audience reactions - up to 156,000 per month


SENEZSKAYA
A well-known brand of natural mineral table water

3.5 times
times more subscribers

1.5 times
higher brand demand

8 times
times more audience reactions

SAVIN HOUSE
New business class residential complex in the modern center of Kazan

3 times
cheaper lead from social networks compared

93 leads
from social media platforms

3 times
more followers on VK

2 leads
converted into the purchase of apartments

5.1 times
more followers on Instagram

JORDAN TOURISM BOARD
A Jordanian government organization dedicated to the development of tourism in the country.

3.3%
average Engagement Rate

> 90000
average organic reach of a community per month

+ 700
new members in the community every month

14m
maximum reach (traffic to the site)
Get expert advice
Ingate specialists will consult, share their expertise and tell you how to increase the company's profit faster. Order a call from an expert - we will contact you and answer all your questions.